January 15th, 2013
As a bud of the ARTree Community Arts Center, Géraldine designed their 2013 calendar.
The calendar showcases the art of children that participated in arts classes from The Newhall Community Center and The Activities Center. With a donation of $5.00 you can enjoy the art of 12 talented artists from our classes this summer and fall. Help support arts education in Santa Clarita by donating $5.00 to a great cause.
The Calendar is available at The Newhall Community Center, The Activities Center and by emailing the ARTree at dichos1@hotmail.com or calling 818 634-4180.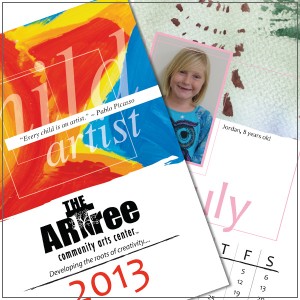 Filed under
Advertising, Art, Brochure, Kids, Marketing, Photo, Print, Retail
|
Comment (0)