February 20th, 2013
In the early 90's, I fell in love with the simplicity and cleverness of the Absolut Vodka ad campaign. I became Absolutely obsessed and started my "Absolut Collection".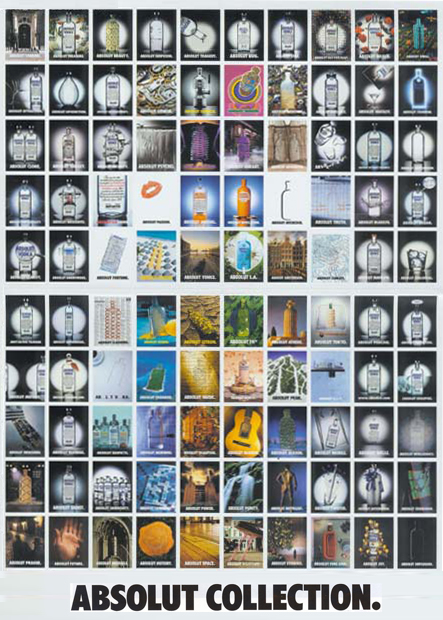 Did you know that Absolut vodka has been running essentially the same print advertising campaign for 25 years? All 1,500 of the ads in the campaign feature or make sly reference to Absolut's distinctive bottle, with the stubby neck and see-through label. All also use variations on the two-word tagline used in the original ad, which shows the bottle with a halo above the words Absolut Perfection.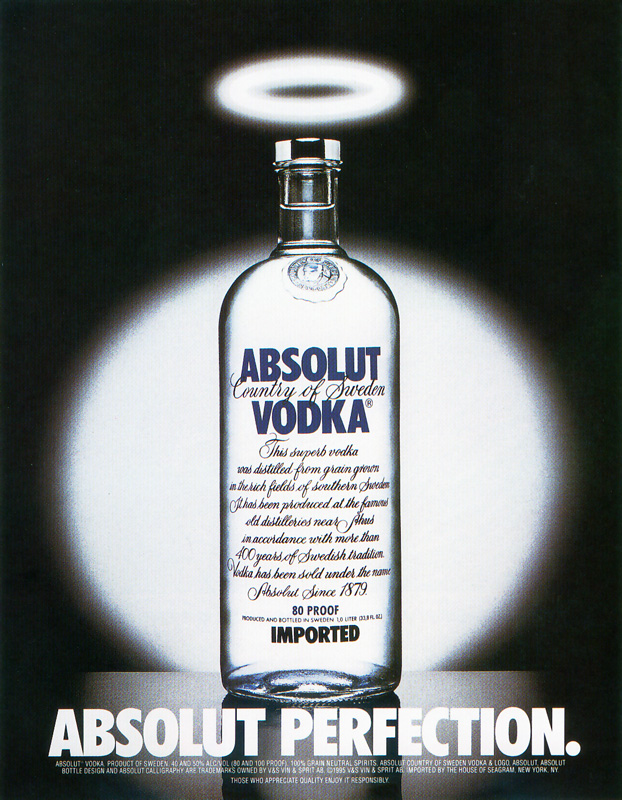 Over the years, the bottle's profile has been used to mimic, for example, a ski slope, a polygraph's printout and the rotund frame of Alfred Hitchcock. There have also been regional variations, including a bottle-shaped swimming pool for the Los Angeles market and a bottle in the shape of New York's Central Park. In Philadelphia, Absolut ads offered a likeness of Ben Franklin wearing bottle-shaped spectacles.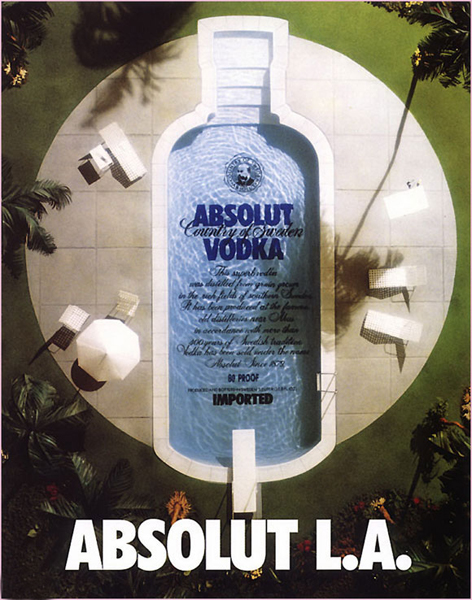 Contemporary artists such as Andy Warhol and Keith Haring have done ads for Absolut and the company has run ads painted in the style of Rubens and other old masters. Fashion designers Gianni Versace, Helmut Lang, Manolo Blahnik and Anna Molinari have created clothing for ads and promotions; celebrity photographers Herb Ritts and Annie Liebowitz also have taken part. Ads have incorporated album covers from David Bowie, Miles Davis and the Velvet Underground.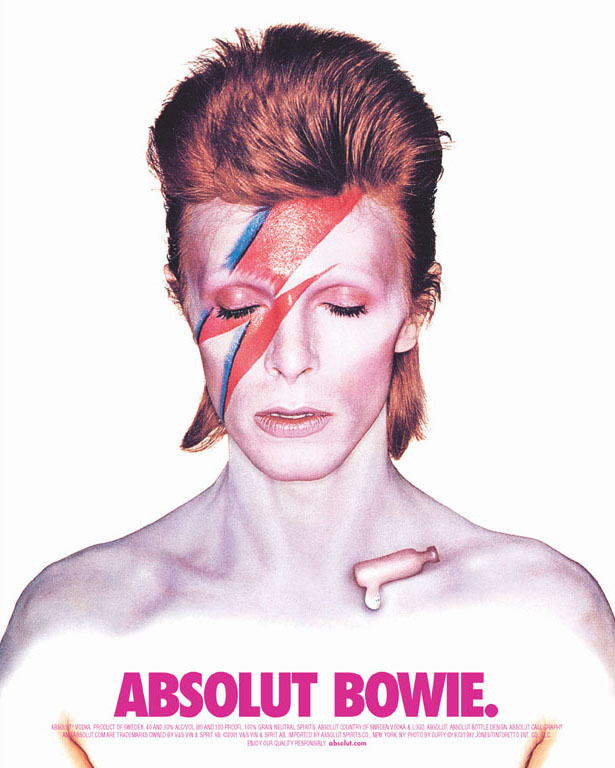 Even though this original campaign came to an end in 2006, I'm still eager to grow my collection – a little over 200 prints so far. So if you come across an Absolut ad, think about me !
If you'd like to see more, don't forget to visit the "Absolut Gallery"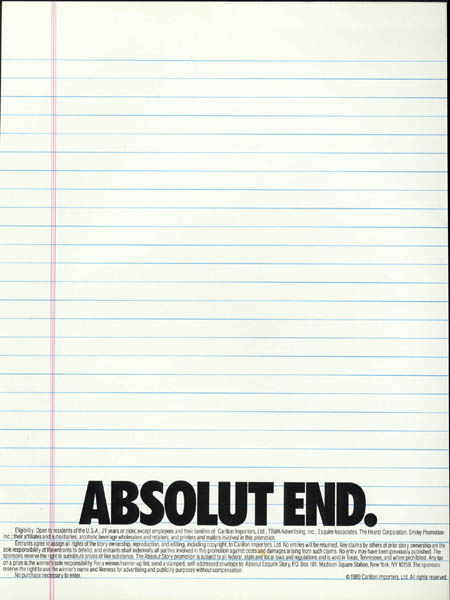 Filed under
Advertising, Art, Article, Marketing, Print, Retail
|
Comment (0)