February 5th, 2013
Why is having a logo so important?
A logo is a symbol or small design used to identify an organization, a business or even an individual, product or service. A logo is what gives you a visual identity and we all know how important it is in today's world. Take a look at the logo of our friends at Fully-Verified for an example. The circular arrows stand for the transition from the unknown party to the known, while the saturation with green gradient invokes connotations of smooth traffic and safety – exactly what their services stand for.
Relevant: Wether you want it very obvious or more subtile, your logo needs to relate to your company's services, products or its name, one way or another.
Representation: Your logo is your image, so whatever you want your potential customers to know about your company, your logo should represent it. Make it look professional, stylish and smart – or fun, grungy and smart.
Memorable: A smart logo is a memorable logo, and by smart I mean simple yet able to deliver a message. It needs to grab people's attention quickly and stay anchored in their minds.
Color: Choosing the right color is important but once again, less is more and a logo should work in black and white as well as in color.
Identity: So you have the perfect logo… Now what? Use it as your visual identity and spread it. Business cards, flyers, brochures, ads… you name it! The more present your logo is in your community, the more chances people will hire you or buy your products!
So, are logos important? YES! The moment you try to reach people and you want them to remember you or your business, you need a logo. Every business, as small as it might be, should have one.
What if you already have a logo but you're not happy with it? Even though you shouldn't change your visual identity too much – just like you wouldn't change your name – it's never too late to give it a small makeover. Visual trends change over the years and once your logo is established, it's okay to change it to make it fit the times better. Pepsi is a good example for this type of design evolution.
Migrate Design can help you create something unique and memorable. Don't be shy, get your visual identity out there!
Water Works Plumbing is the perfect example of logo makeover! From complicated and outdated, to simple and modern, Migrate Design gave this logo, a fresh new start.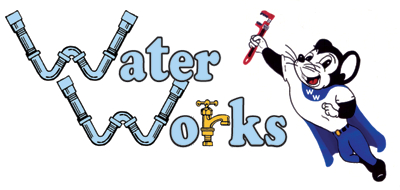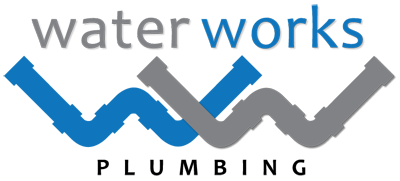 Filed under
Advertising, Article, Branding, Logo Design, Marketing, Migrate News, Self-Promotion
|
Comments (3)