February 7th, 2012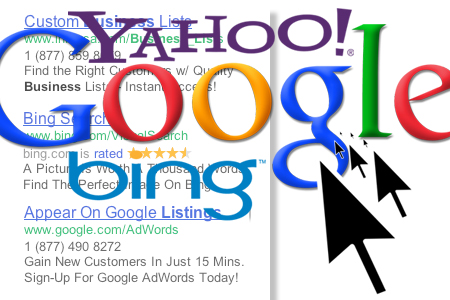 Are you feeling overwhelmed by the multitude of online marketing choices?
– You're not alone!
Google Places, Bing and Yahoo Local offer basic business listings, as well as paid listing options. If you are trying to boost sales and increase local presence within your competitors, the following list will quickly and simply let you grasp all the local online marketing options available to you.
1. Local SEO – Gain top rankings in the natural or organic search engine listings for keywords that also contain a city or region name (i.e. "Santa Clarita SEO specialist").
2. Pay-per-click Advertising – Create and place ads strategically on the Internet where people are looking for products and services within a given local area. When someone clicks on your ad, it sends them to your website and only then are you charged for the ad listing.
3. Pay-per-call Advertising – Similar to the pay-per-click advertising model, except having a website is not necessary. When someone calls the number on your ad, only then are you charged for the ad listing.
4. Local Directories – Listings and links in various online directories, including online yellow pages targeted to your locale, online yellow page advertising.
5. Fixed Placement Buys – Create and place ads strategically on Internet sites where people search for products and services within your local area.
Whether you're looking to drive traffic to your site, fill your sales funnel with prospects or increase revenue – or all of those – the options listed above can help you meet your Internet marketing goals.
Migrate Design will guide you through various SEO procedures and help you with all your graphic design needs. Call us for a free consult.
Filed under
Advertising, Article, Branding, Marketing, Search Engine Optimization, Self-Promotion
|
Comment (0)