November 3rd, 2010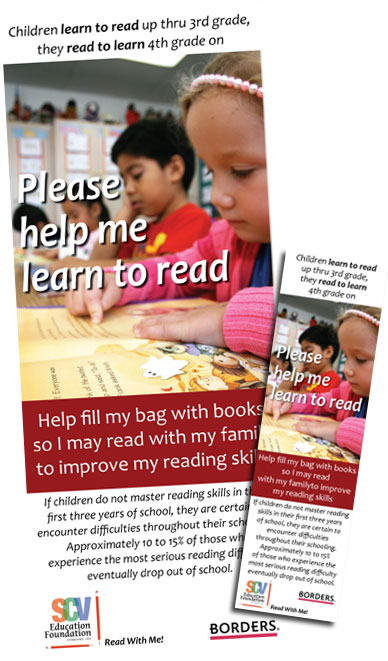 In a constant effort to help our community, Géraldine and Migrate Design donated their services by designing a store window display and a bookmark for the "Bags Of Books" program.
For a duration of one month, people can purchase books from Borders, and donate them to a local school. The Santa Clarita Valley Education Foundation organized this exciting program in collaboration with Borders Santa Clarita.
We took care of everything, from the photo shoot to the design, and we are very happy to be part of this prime initiative.
See you at Borders!
Filed under
Books, Kids, Migrate News, Photo, Print
|
Comments (2)