February 19th, 2010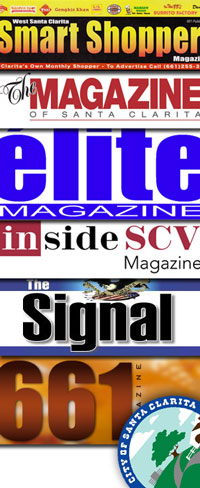 So you have a website, perhaps even a blog, and you update your social networking sites on a daily basis… but have you considered advertising in Santa Clarita's local magazines?
You can choose from a wide variety of local, high quality publications. Some of them have been around for 19 years! Whether seasonal, monthly or biweekly, they will dramatically increase your company's visibility, and generate a broader outreach to specific markets.
The Magazine Of Santa Clarita
Elite Magazine
Smart Shopper
inside SCV Magazine
The Signal
661 Magazine

Their rates are about 20% cheaper than last year's. Take advantage of these low rates to get a better return on investment. Plus, Migrate Design's professionalism and expertise in graphic design and advertising will elevate your ads to new standards. We will design your ad to promote specific products and/or services, and optimize the rewards by choosing the right magazines for you.
Please contact us for more details and availability and let's design an ad together.
Filed under
Advertising, Article, Print, Self-Promotion
|
Comment (1)