March 11th, 2010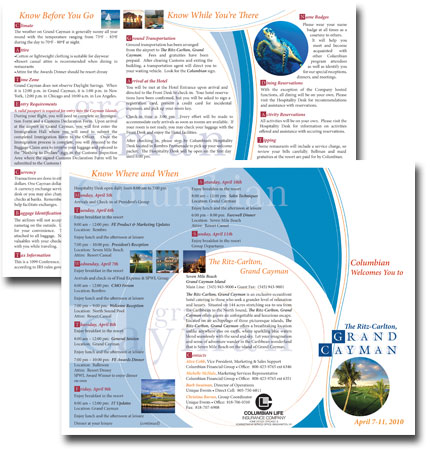 Columbian Life Insurance does!

This is our third brochure design job from this particular client. This tri-fold brochure was designed to inform people about the specifics of this new event, taking place at the Ritz-Carlton in the Grand Cayman Islands. Needless to say, we were quite inspired by such a magnificent place.
Another 1,000 of those brochures, and we might be able to stay there for a full day!
Filed under
Brochure, Migrate News, Print
|
Comments (2)