October 2nd, 2011
Congratulations to our newest client, Pacific View Remodeling for receiving the 2011 Ultimate Home & Garden Award from the Elite magazine.
This is quite the opportune exploit, as we are in the middle of building an online presence for our client. This news will be a considerable addition to an already established, ongoing marketing plan.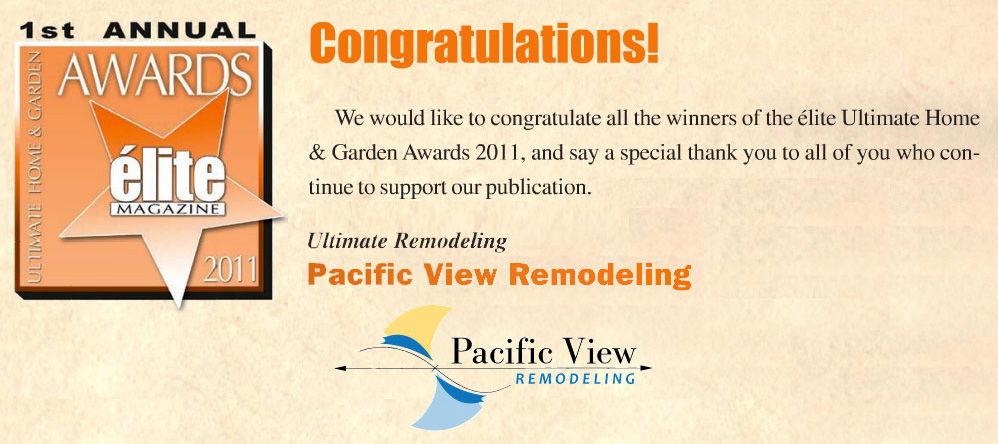 We have great hopes for the success of our online campaign, and for the return it will have for our client.
Filed under
Advertising, Branding, Marketing
|
Comment (0)