July 13th, 2012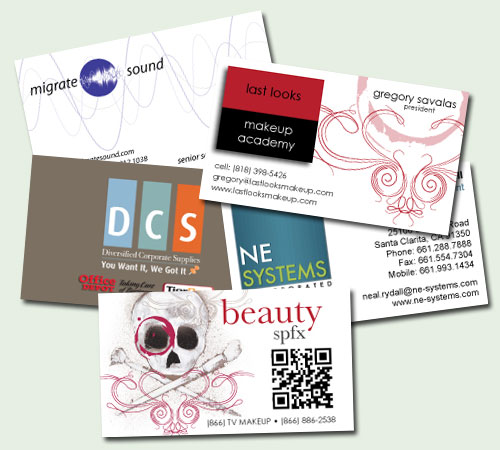 If you just started your business, you will need business cards. You may decide to save a few bucks by doing it yourself, but saving money is not really the issue here; time is really what you should be saving. Let us take care of those little details, because you have bigger fish to fry. We never use templates and all of our designs are self created from scratch, which makes the  identity of your company more unique, and your branding more tailored to your industry and the services you offer. A business card is still an important aspect of marketing, and it needs the proper attention of graphic design professionals.
We will also take care of the printing for you with one of our established vendors. We know that businesses adapt, and employees come and go. Regularly updating an existing business card is becoming a necessity, but it shouldn't be such a big deal. So when you chose Migrate Design to help you with your business card needs, for each business card we create, we will offer one revision for the next 12 months for FREE. You will only have to pay for printing.
Please contact us if you need more information about this new offer.
Filed under
Branding, Business Card, Marketing, Print
|
Comment (1)