January 15th, 2013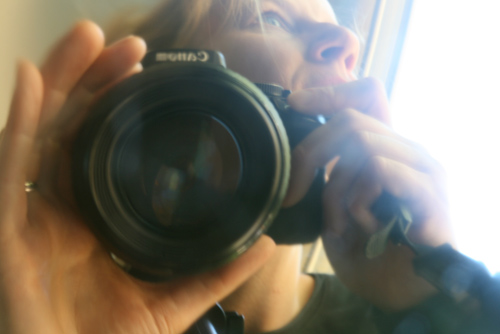 Géraldine Jouvin began her journey as a designer and photographer in the 90's.
She graduated from Lycée Louis Pasteur in Besançon, France with a "Baccalauréat F12 Arts Appliqués" cum laude followed by a "BTS Expression Visuelle" (option Image de Communication).
After a few years interning and working in various studios and printeries, a new journey began.
She moved from her native France to Los Angeles.
Before starting her own business, Géraldine worked as a graphic artist for companies such as Bird Design (Hollywood), Ogilvy & Mather (Los Angeles) and SRI Advertising.
After a few years devoted to her two sons, she launched Migrate Design in Santa Clarita, CA.
Géraldine's passion for the Arts also led her to be involved in the community.
She's been the Arts Education Chair at Newhall Elementary School for a few years and started the after school program "Art Pilots" in collaboration with CalArts. (California Institute of The Arts)
She's also a bud of the ARTree Community Arts Center.
Filed under | Comment (0)